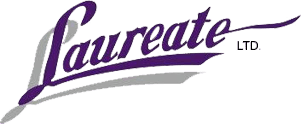 ROI Calculator
Instructions
Whether you are a seasoned investor or just starting out in property management, our ROI Calculator is an invaluable tool to help you analyze the financial performance of your investments. Gain insights into your cash flow, profitability, and overall return on investment, enabling you to make sound investment decisions and maximize your portfolio's success. The toggle below will display instructions on how to use the calculator.
Hide
1. Enter your information into each required field. Hover the info bubbles for more information.
2. Populating all editable fields with values will increase the accuracy of the results.
3. You may go back at any time to modify the contents of the fields.
4. Click "Calculate" to populate your results immediately.
Results
EFFECTIVE RENT: $
LOAN + OPERATING COSTS: $
NET OPERATING INCOME: $
TOTAL CAPITAL OUTLAY: $
| Year | Capital ROI | Equity | ROI | TOTAL |
| --- | --- | --- | --- | --- |
| 1 | % | % | % | % |
| 15 | % | % | % | % |
DEBT RETIREMENT ANALYSIS
Debt: $
| Year | Equity | Total | ROI |
| --- | --- | --- | --- |
| 1 | | | |
| 2 | | | |
| 3 | | | |
| 4 | | | |
| 5 | | | |
| 6 | | | |
| 7 | | | |
| 8 | | | |
| 9 | | | |
| 10 | | | |
| 11 | | | |
| 12 | | | |
| 13 | | | |
| 14 | | | |
| 15 | | | |
| 16 | | | |
| 17 | | | |
| 18 | | | |
| 19 | | | |
| 20 | | | |
| 21 | | | |
| 22 | | | |
| 23 | | | |
| 24 | | | |
| 25 | | | |
| 26 | | | |
| 27 | | | |
| 28 | | | |
| 29 | | | |
| 30 | | | |
APPRECIATION ANALYSIS
Purchase Price: $
Appreciation Rate: %
| Year | Increase | Value | ROI |
| --- | --- | --- | --- |
| 1 | | | |
| 2 | | | |
| 3 | | | |
| 4 | | | |
| 5 | | | |
| 6 | | | |
| 7 | | | |
| 8 | | | |
| 9 | | | |
| 10 | | | |
| 11 | | | |
| 12 | | | |
| 13 | | | |
| 14 | | | |
| 15 | | | |
| 16 | | | |
| 17 | | | |
| 18 | | | |
| 19 | | | |
| 20 | | | |
| 21 | | | |
| 22 | | | |
| 23 | | | |
| 24 | | | |
| 25 | | | |
| 26 | | | |
| 27 | | | |
| 28 | | | |
| 29 | | | |
| 30 | | | |